Perfect Kids Party Design in every package
See prices, availability, and book now
Everything you need for booking my kids parties is available through the above buttons. I don't have secret prices or custom quotes! Bonus: every option includes photo opportunities and cake cutting. All entertainment is by me, Drea, owner of The Dream Top!
Questions? See my FAQ, or Terms and Conditions.

Great Value
My signature Magic Show!
Most Popular

My signature Magic Show!
+ Music and movement games!
Deluxe, Best Value

My signature Magic Show!
+ Music and movement games
+ Fantasy face paint or balloon twisting!
Bronze Package: ½ hour Magic Show
Bring your group together with an unforgettable giggle fest. This is MORE than a magic show. Drea is an award winning circus performer, puppeteer, magician, comedienne, dancer and children's educator! That means this show is unlike anything your kids have seen before. No cheap tricks or tired puns. After more than a THOUSAND kid's parties, library and school shows and 20 years of early childhood education experience, Drea has perfected three lovable, stunning unique characters that kids LOVE. Her decades of experience allow her to adjust on the spot, adapting material for 3 year olds to 7 year olds depending on who is in front of her!
Pick one of my characters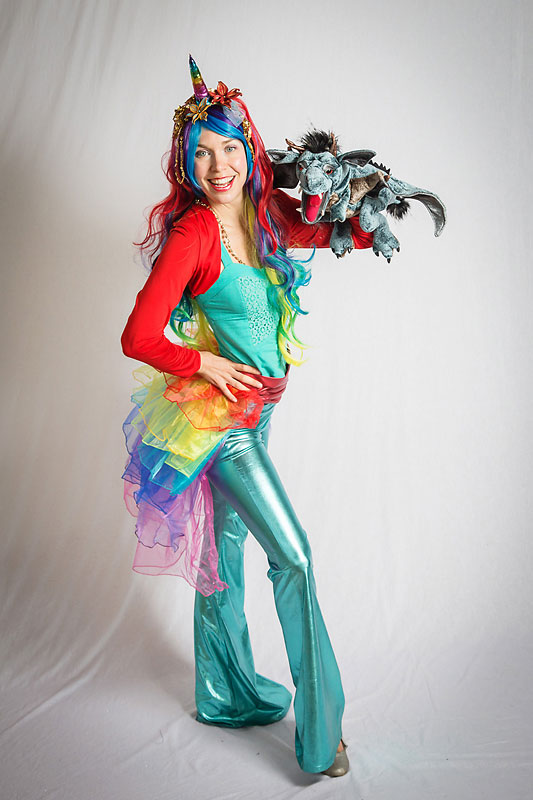 Rainbow Unicorn
How to Be a Unicorn in 3 Steps! Drea found a book on how to be a Unicorn, and she thinks she can do it! In this show, kids get to be Unicorns and discover their magic powers!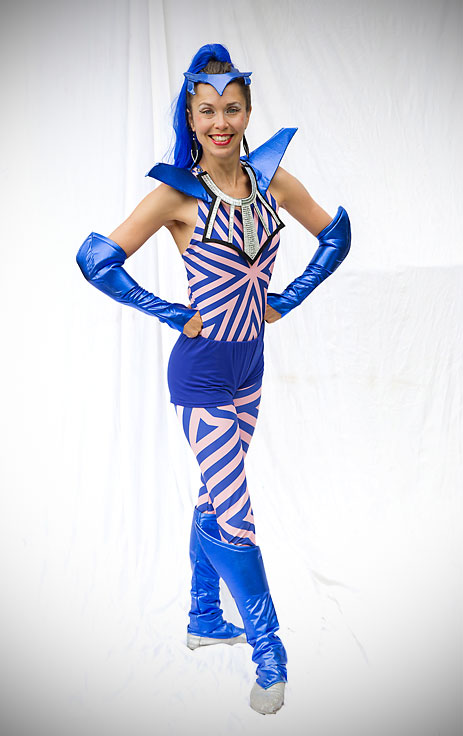 Super Drea

Drea stepped in a Blasterama machine and turned into Super Drea! What are her new super powers? Kids will discover their own powers alongside this Sillier than Life, Real Super Hero!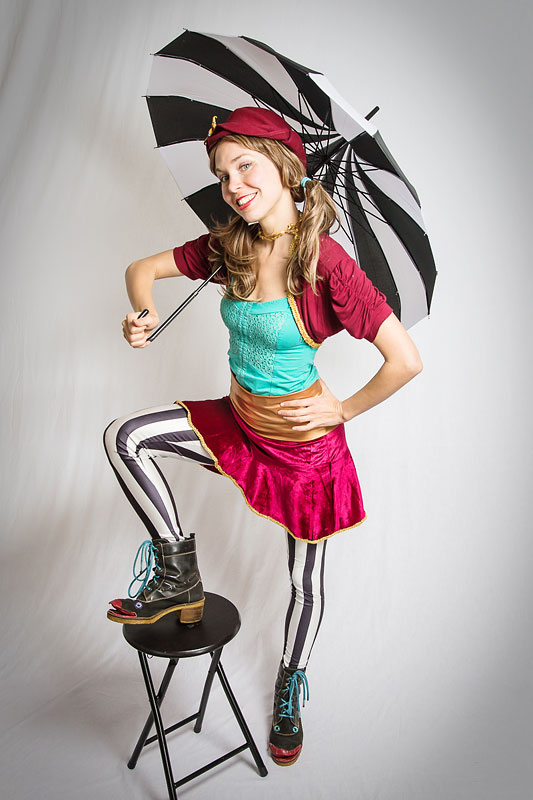 Circus Star
Drea arrived at the circus and is the star of the show! But where is everyone else? She can hear the Ringleader, the elephants and monkeys, but she can't see them! Kids will discover a whole world in their own imagination!

Silver Package: 1 hour Magic Show and Games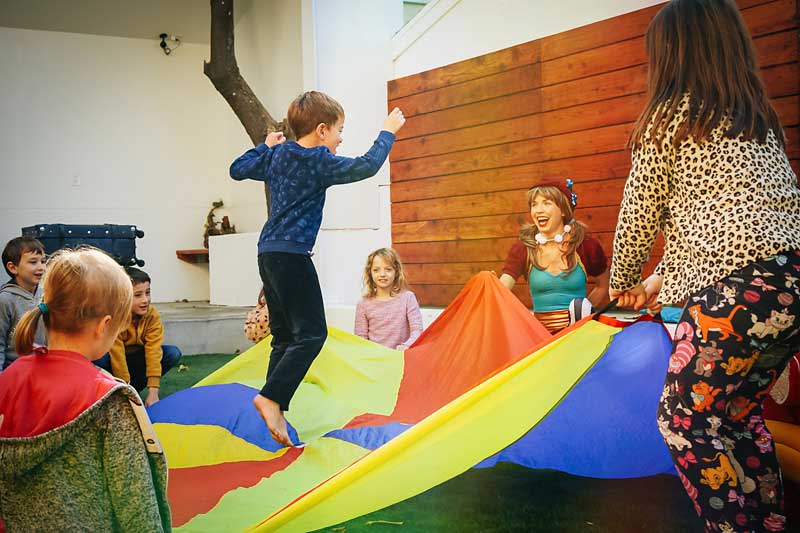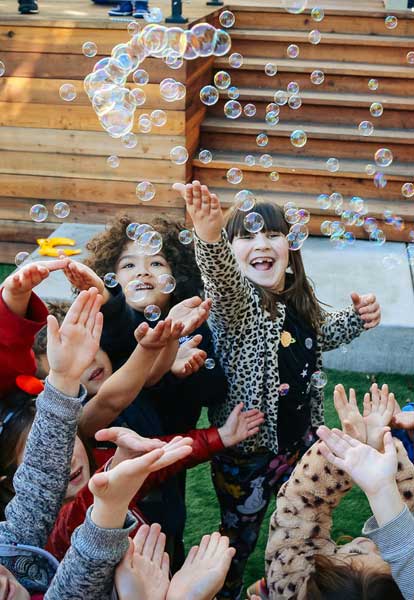 All the fun of the Bronze package PLUS Music and Movement Games! All winners, no losers, no prizes needed. After the show, kids are warmed up and ready to play and express themselves. These familiar games with fabulous party twists let your kids be the STAR! You'll see your kids dancing happily together, running in circles and burning off that endless kid energy. After these games, your kids will be ready to chill! That's our birthday gift to YOU. Here are some of the games:

Parachute

: sensory and photogenic! Loved by toddlers and ten year olds alike. 

Dance Games

: funny dance moves, creativity and picture perfect moments

Secret Magic Bubbles:

if we told you, it wouldn't be a secret!

Balloon Games

: runaway balloons, rocket balloons, giant balloons, silly balloon races, a room full of balloons—kid's can't get enough

Super Hero Theme

includes Super Hero Training and a Top Secret Super Hero Mission

Circus Theme

includes juggling games, funny tricks, and circus tent parachute games

Rainbow Unicorn theme includes Unicorn Lessons and Rainbow Dancing games


Gold Package: 1 ½ hours + Magic, Games, Balloons / Face Paint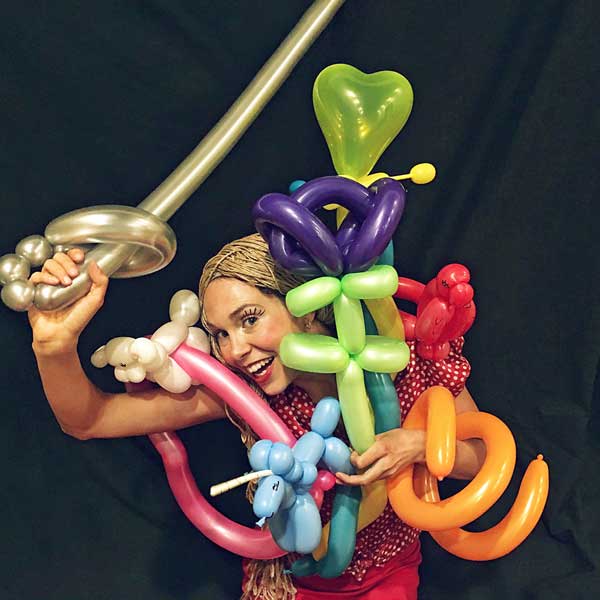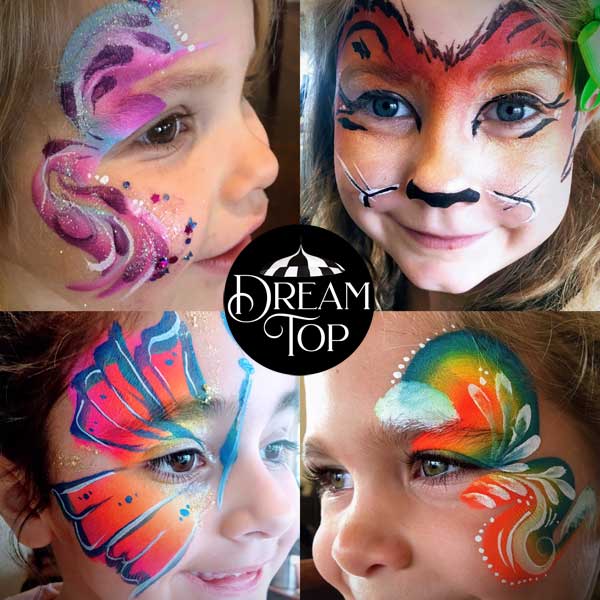 All the fun of the Bronze and Silver packages PLUS: professional face paint and/or balloons. It's best to do face paint and balloons last because kids are calmer, know Drea better, and their faces will be picture perfect for a group photo at the end! 
Twisted Balloons: Great for boisterous groups! Drea's no tears philosophy with balloon twisting means she'll make sure every child has a balloon. She'll even leave you with backup balloons in case they pop after she leaves!
Fantasy Face Painting: Kids can be a Rainbow Unicorn, a Super Hero or a Circus Star, or anything else they can imagine!


Custom Parties & Some Fine Print about Packages 
These packages are my best recommendations for having the most fun within your time frame. Follow my party tips for SUCCESS to have the best party possible! Still, kid's parties are unpredictable. Things like weather, small spaces, crowded rooms and competing activities like bounce houses or toys can lead to distracted kids. That's why I'm flexible and prepared with back up entertainment options such as walkaround magic, puppets, alternative games, and balloon twisting. If you have a different kind of party, I can work with you to customize the schedule—just book the amount of time you want and we can chat!